Welcome to Yūjō Mahjong Taikai.
Table of Contents
Introduction
To make this tournament as comfortable and pleasant as possible, please take your time and read through the etiquette page. We would be honoured if you would live it with us together.
Covid-Information
*The number of participants is currently limited to 48. It will depend on the situation if we can allow more than 50 participants. Depending on the regulations, you might need to show a current test. The situation is very volatile, but we will try to keep you updated about changes.
Venue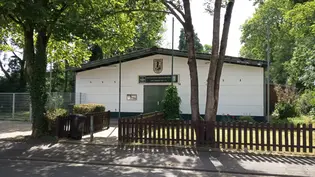 Schützenhalle der St. Sebastianus Bruderschaft
Maria Himmelfahrt Straße 10
51067 Cologne-Holweide

The venue is easily reachable by public transport. You can use the trams of the lines 3 and 18 to the stop Maria-Himmelfahrt-Straße.

Note: In Cologne, Tram and Tube are the same system. You sometimes even need to leave the tube to go on a tram which becomes a tube again.
Format
This tournament has 8 hanchan with 90 minutes each and will be played according to EMA Riichi Competition Rules from April 2016.
Photos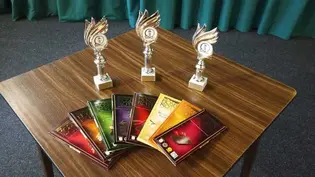 Seating & Personal Scores
Participants & Standings
| Rank | Name, Given Name | EMA Number | Total |
| --- | --- | --- | --- |
| 1 | Devillez, Henri | | 155.3 |
| 2 | Tang, Weiping | | 127.2 |
| 3 | Van Leuven, Joël Linh | 2010054 | 119.6 |
| 4 | Vroonhove, Thibault | 2010073 | 116.9 |
| 5 | Picard, Simon | 4990071 | 84.9 |
| 6 | De Roock, Chris | 2010038 | 77.3 |
| 7 | van der Sluijs, Michael | 25000002 | 75.0 |
| 8 | Kamiya, Tomoka | | 68.6 |
| 9 | Petraru, Mihnea | 25000003 | 66.8 |
| 10 | Mahoney, Grant | | 62.4 |
| 11 | Nowakowski, Julian | 5100171 | 59.1 |
| 12 | Kopmanis, Rudi | 2010025 | 58.7 |
| 13 | Hahn, Timur | 5100153 | 48.6 |
| 14 | Phanpanich, Piti | 2010056 | 41.5 |
| 15 | Göser, Theresa | 5100168 | 41.0 |
| 16 | Kühnel, Thomas | | 33.2 |
| 17 | Vamecq, Laurent | 2010058 | 28.3 |
| 18 | Germeau, Nathan | 2010057 | 26.5 |
| 19 | Dermout, Jos | 2010039 | 4.1 |
| 20 | Gonstas, Thomas | 2010061 | 2.1 |
| 21 | Renard, Arnaud | 2010058 | -5.7 |
| 22 | Chabert, Pierre | | -6.0 |
| 23 | Khezam, Rene | 25000001 | -23.7 |
| 24 | Bolea, Bogdan | 25000004 | -25.8 |
| 25 | Killisch, Julia | 5100138 | -27.5 |
| 26 | Sommers, Olav | 8010526 | -31.2 |
| 27 | Poblet, Leandro | | -43.1 |
| 28 | Oudshoorn, Jacqueline | 8010727 | -46.3 |
| 29 | Verheyden, Marieke | 2010033 | -51.9 |
| 30 | Lips, Marjoleine | 8010613 | -56.2 |
| 31 | Stummeyer, Ilka | 5100072 | -57.0 |
| 32 | Bansemer, Silke | 5900008 | -58.4 |
| 33 | ZHOU, Yuhao | 2010067 | -67.3 |
| 34 | Nogal, Lisa | 2010075 | -81.6 |
| 35 | Mielke, Christopher | | -85.3 |
| 36 | Smikalla, Jens | 5100128 | -89.4 |
| 37 | König, Nadine | 5900002 | -114.4 |
| 38 | Ancuta, Elvinas | | -115.9 |
| 39 | Weinguny, Lena | 1000053 | -137.4 |
| 40 | Zoubek, Florian | | -202.2 |